"Anyone can look good in a suit, but fashion is about how you articulate yourself with the wardrobe that you have…"
– Peter Trainor
We could not agree more. A suit is not the only thing that defines a man, so we turned to Max 'n Chester's recent Fall/Winter collection for style tips.
They incorporated bold new patterns, handsome fabrics, and great styles. It was all about texture and layering. Shirts had uneven hemlines and awesome prints.
Here are several key takeaways from the Max 'n Chester presentation shown at New York Men's Fashion Week.
#1: The Eye Catching Polka Dot
Yes, polka dots for men is a key way to instantly jazz up your style. Wear this under a solid number and you'll instantly add a great pop of character to your look.
#2: Faded Camo
Camo print took an interesting form this season with various washes and prints. This velour camo suit offers a dapper take on this all-time favorite print.
#3: Surprising Cargo Pockets
We're not a fan of cargo pockets until they're cool. Enough said.
#4: Adventurous Aztec-prints
Another go-to print we witnessed was the faded Aztec print. Yes, another subtle way to add some flavor to your style.
#5: Painters Shirts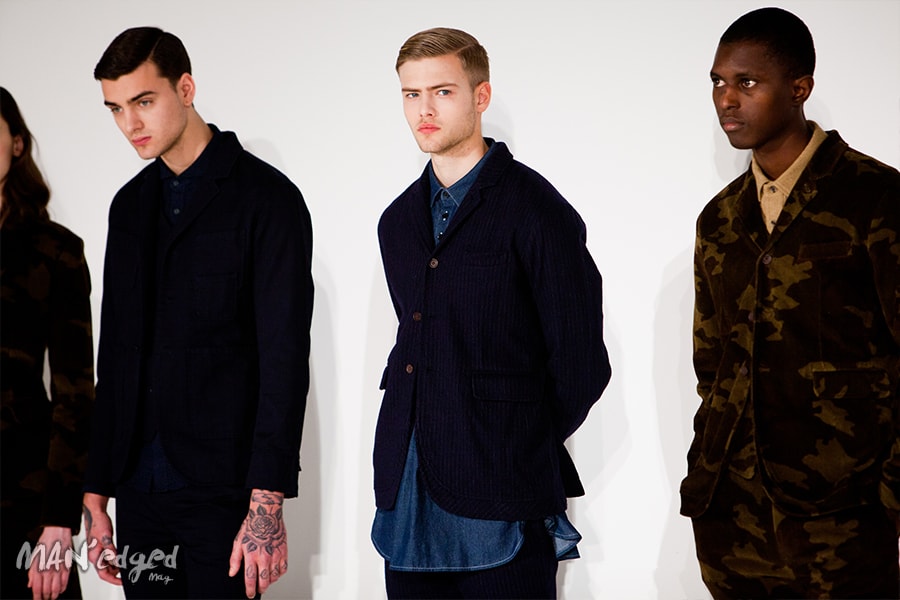 Painters shirts could probably be our new favorite men's shirt. They offer room to move and add a cool aesthetic to the "casual" work environment look.
#6: Hunter Jackets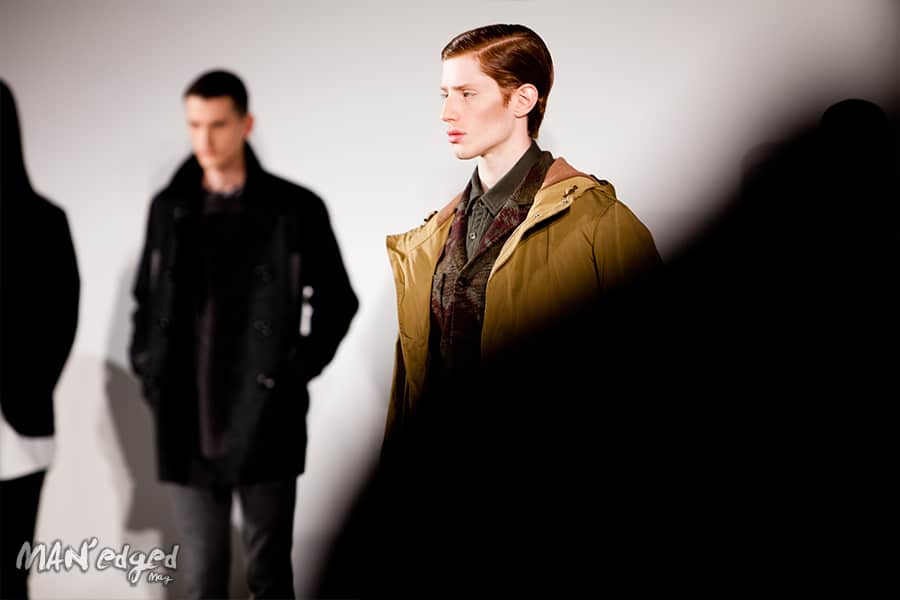 This was a big one here. The bright coloring offers a solid look that will help brighten any ensemble.