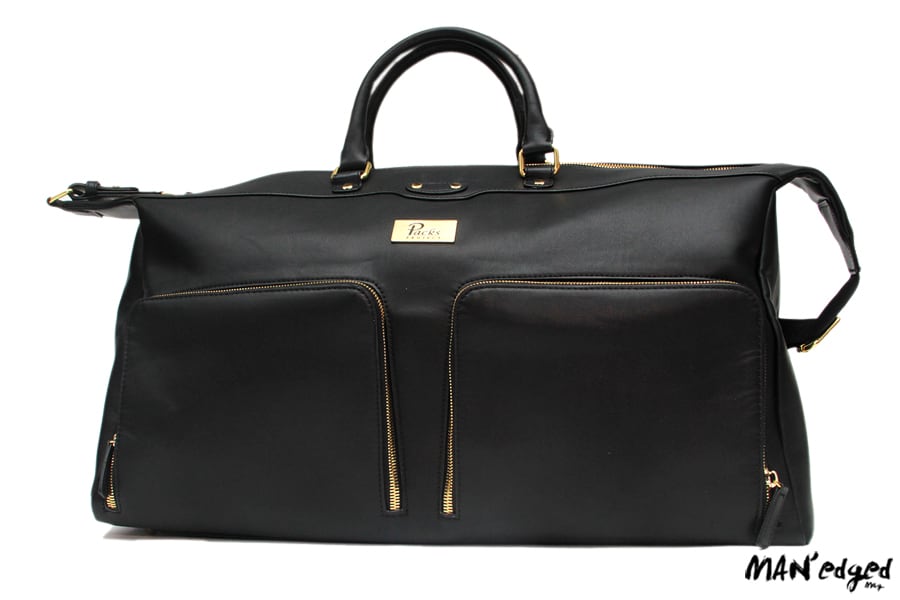 Carry on with your carry-on
Look like you belong in first-class with this sleek and stylish Kingman weekender bag from Packs Project. This bag has an ample amount of space to carry any of your gear.
This dapper weekender bag features two oversized front pockets, a standard cut away inner pocket, and a long outside zip pocket. The bag also features vegan leather/canvas shoulder straps and the signature Packs interior lining details.
The first to step to travel in style is to have the right bag, which you can continue to check out by clicking here.