Make your seat comfortable
While we can't guarantee that our actual seat will be comfortable, you can bet that the underwear we wear can help make all the difference.
Check out these Stance Mariner briefs below to help keep our manhood feeling comfortable. With Butter Blend milk fabric that is soft and soothes the skin, your seat can become even more comfortable.
Stop that annoying cramped feeling by giving your manhood a break while sitting for hours.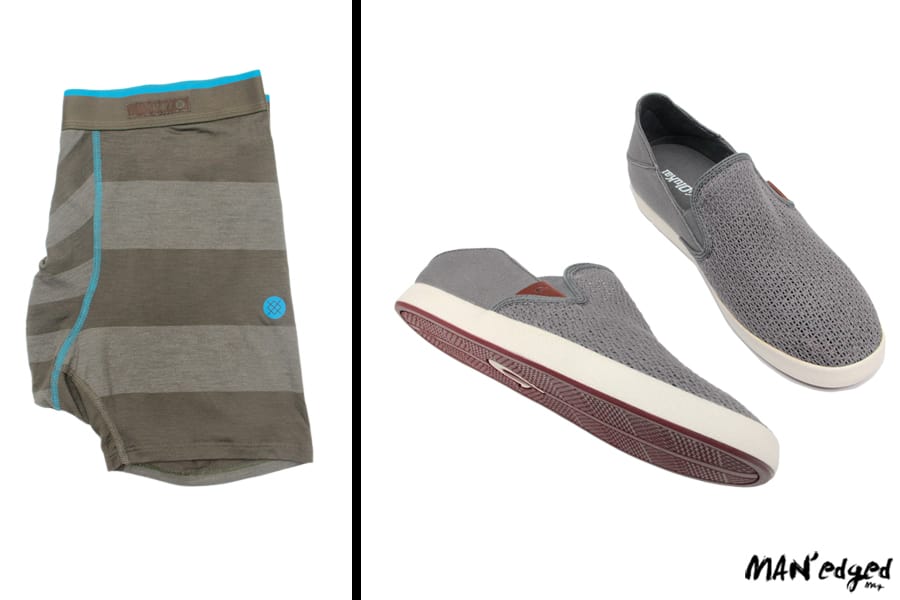 Breeze through security
You know that moment when immediate stress hits as we scramble to fill up the TSA tubs? Add that on top of taking off our shoes and we're lucky if we can make our flight on time.
Breeze through the TSA checkpoints by grabbing a pair of these Makani slip-on shoes by Olukai. These easy to wear kicks feature a cool sleek look, breathable fabric, and an awesome drop-in heel.
This drop-in heel feature can transform your slip-on into a slipper, which will allow you to effortlessly breeze through security in no time.